Thecyberknow is dynamic information security, cyber security, and management consultant company registered in the state of Qatar. We aim to provide innovative technology and cybersecurity solutions for modern organizations by integrating the latest advances in IT infrastructure and resources with customized solutions and consultation, starting from worldclass digital transformation, knowledge sharing, and localization of solutions. Focuses on delivering services locally, in line with leading security guides on best practices, by highly competent resources and sound methodologies. We help our customers by assisting them in introducing adequate security controls to be proactive and prevent attacks.
Our Vision:
Build an agile business community with a
solid focus on values, economic
responsibilities, professionalism, resilience,
and dedication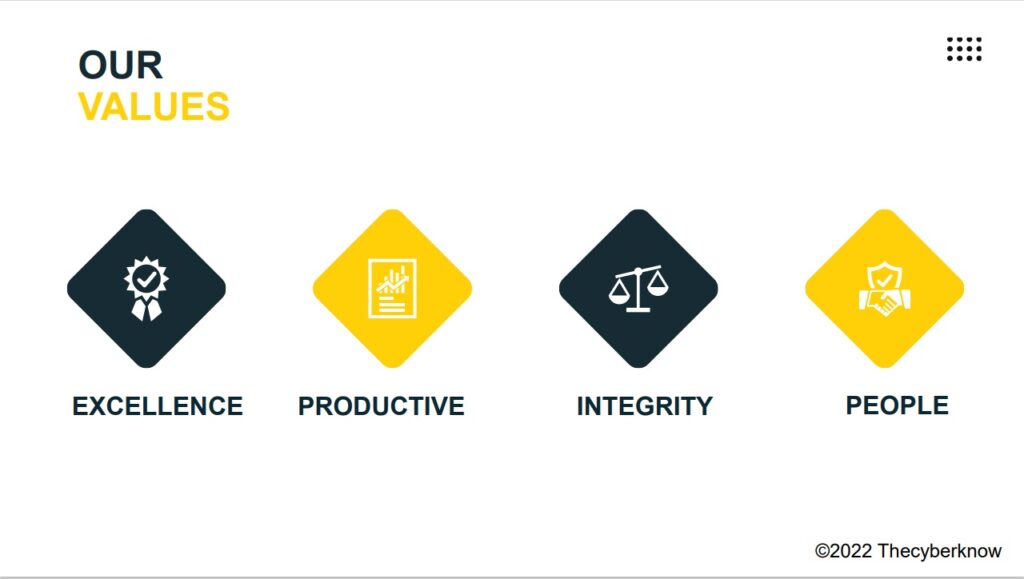 Our Mission:
To provide the highest quality solutions, consulting, training, and support for our clients with reliable knowledge, systems, and services.